I always loved "opening" my Christmas stocking first and, to me, it's not Christmas without a stocking! Why run out and buy a boring ol' red and white one when you can easily make one. They'll be extra special and guaranteed to be passed down through the family. Here is a round-up of stockings that I'm going to have to make this year, happy crafting:
A lovely snowflake stocking from The Purl Bee
Full Of Fluff shows us how to make these elf shoe-like stockings
Felted wool stockings from Fluffy Flowers are perfect for a green Christmas
The Purl Bee gives us another lovely tutorial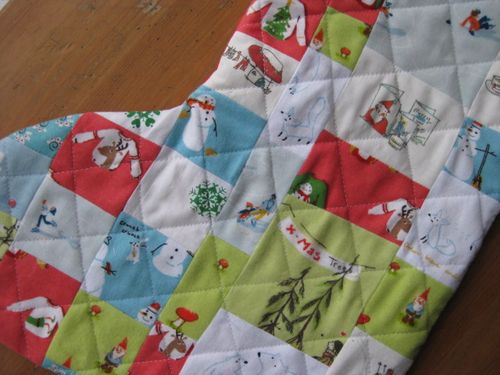 I love the look of this stocking from Comfort Stitching. So cute!